My first night alone camping...
Before I tell about my trip to Gaustatoppen I have to share something with you... On this trip I had my very first overnight stay, alone, in a tent. This is something I have said that I NEVER would consider to do. Just the thoughts about it gave me the creeps... BUT after many hiking trips the thought of going on a longer trip by my self has grown. Before I would have booked a hotelroom, but not this time. This time I was ready to challenge myself. And it went great! I actually slept pretty well to! I spent the night at Sandviken camping, so I was not completely alone, but I am proud of myself for taking the challenge! This opens up for so many possibilities. Now I can travel around in Norway, alone, without being dependent on others and that I am proud of 😊
Gaustatoppen
I have been to Gaustatoppen! This is a hiking trip I have wanted to experience and now I finally can mark it off my list, CHECK!
Gaustatoppen is a mountain in Rjukan, Norway. It is a popular destination where over 120,000 people visit annually. In clear weather you can see 1/6 of Norway from the mountaintop.
Time one way : about 3 hours

Length: 4,9 km from Stavsro
Elevation: 1883 meters above sea level

Start-up: Fee-parking at Stavsro (between Rjukan and Tuddal). This is the easiest way to go up to Gaustatoppen.
Other:
- I recommend hiking shoes with good ankle support as the last part of the trip is very rocky.
- The weather changes fast! Bring warm clothes.
The hiking experience:
The top is easy to climb. The last part of the trip is steep and very rocky. At the top there is a cafe where you can buy food and beverage. Otherwise, the view is beautiful from start to finish, so just enjoy every moment.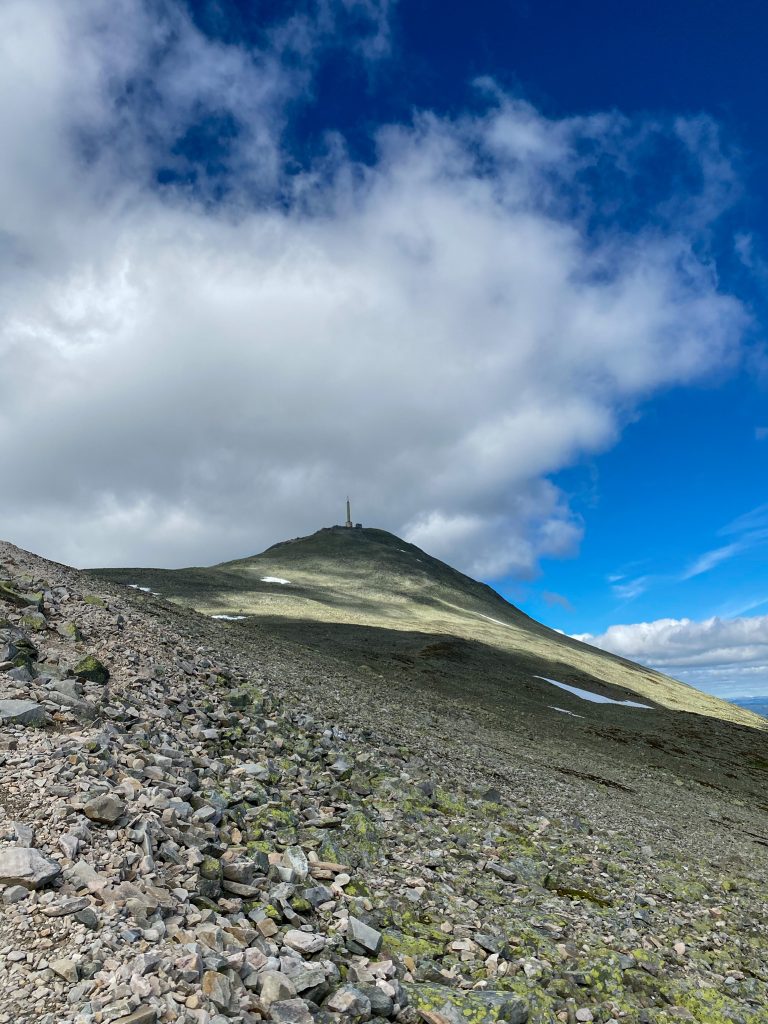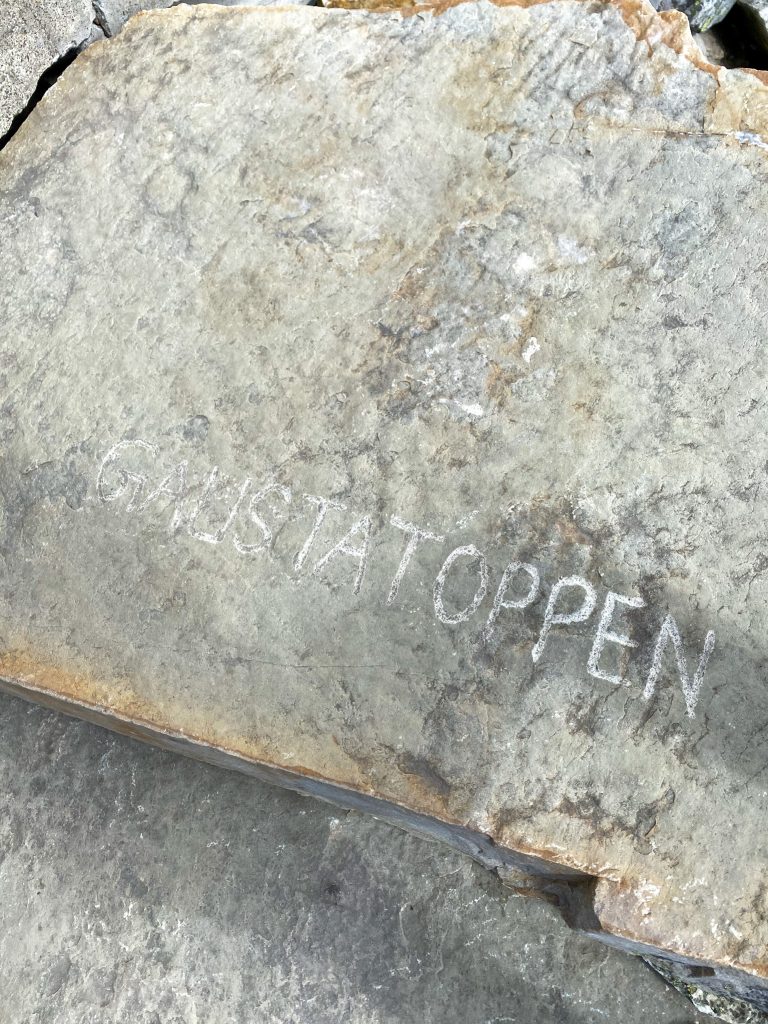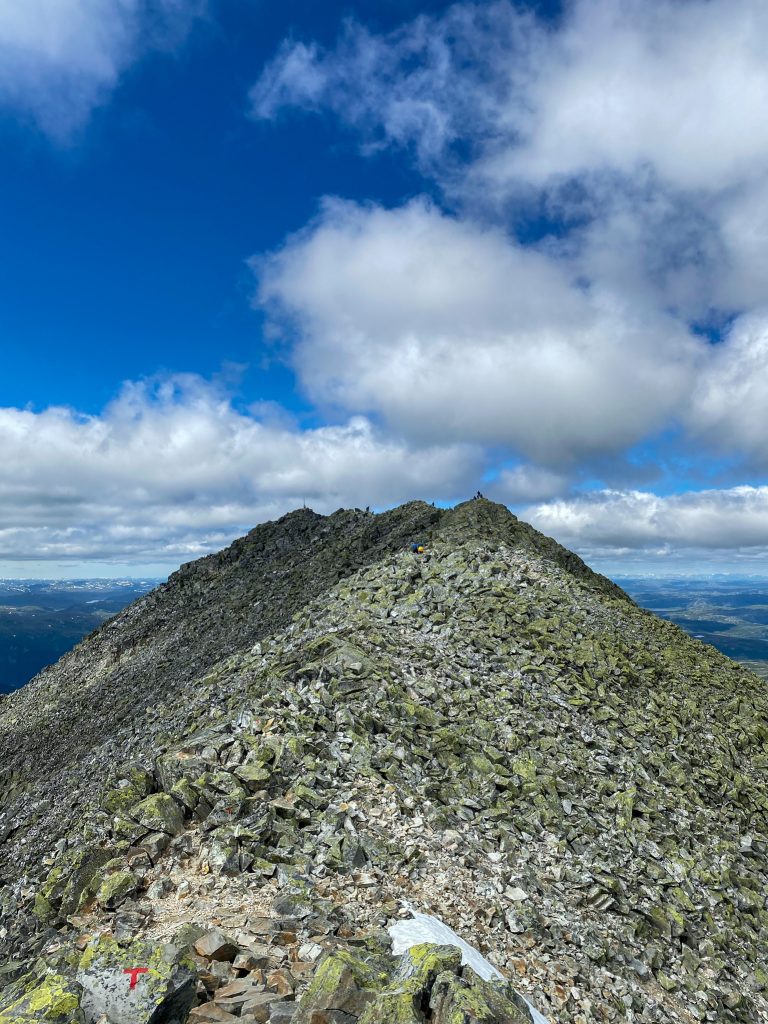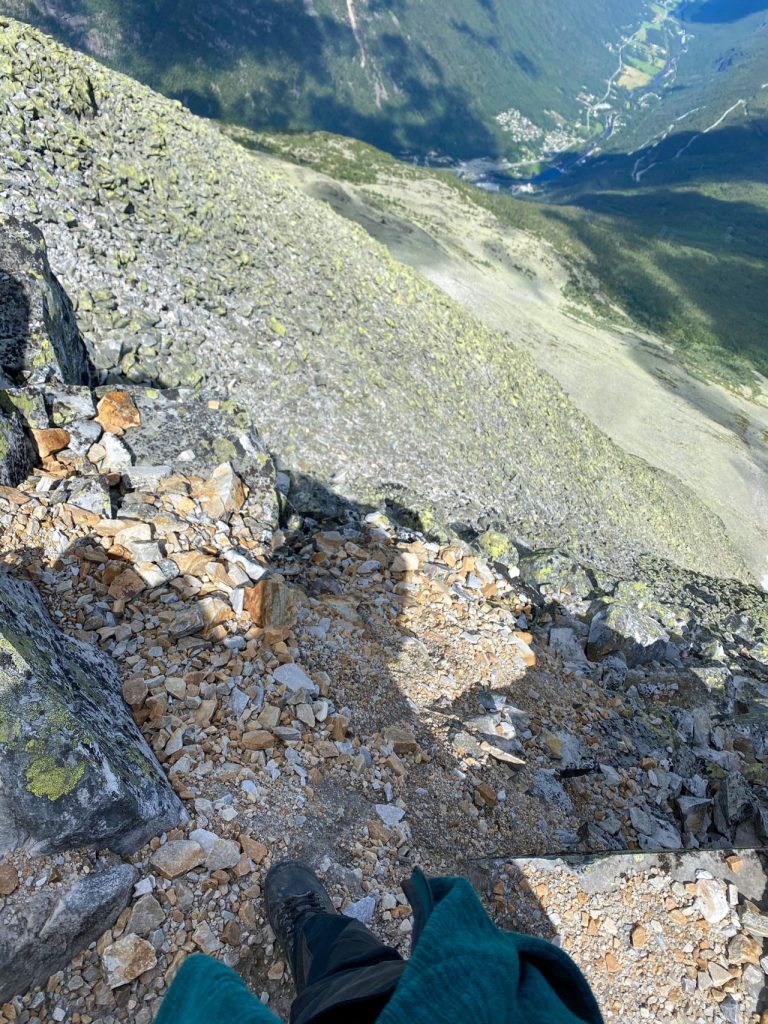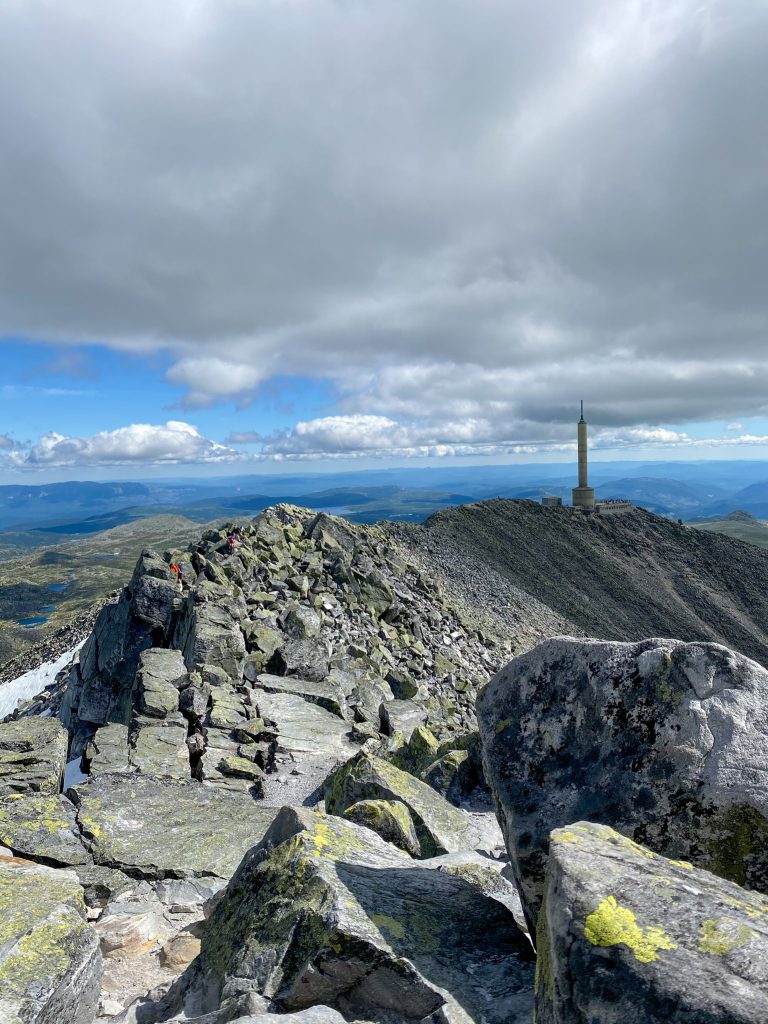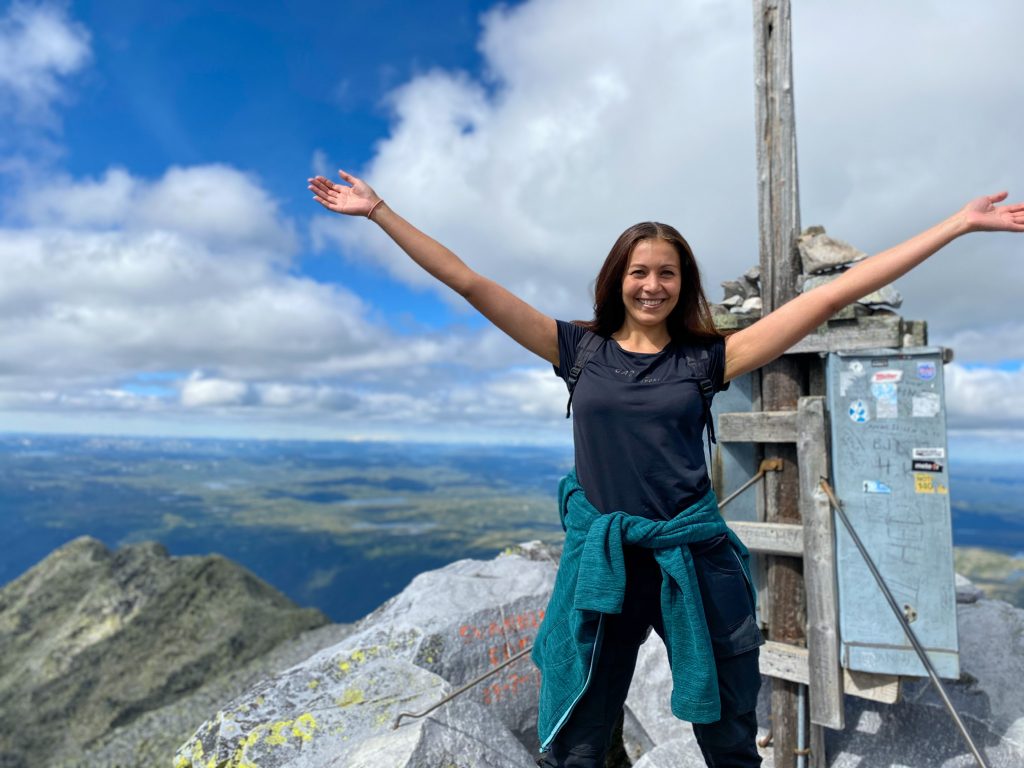 I made it to the top! Gaustatoppen 1883 moh.